Office Hours
Sunday
Closed
Monday - Friday

9:00 AM

-

5:00 PM

Saturday
Closed
Closed on Holidays
Access Hours
Sunday - Saturday

6:00 AM

-

10:00 PM
| Size | Unit Details | Price | |
| --- | --- | --- | --- |
| | Indoor, Rollup, Climate Control, Video Surveillance, ENCLOSED | | |
| | Indoor, Rollup, Climate Control, Video Surveillance, ENCLOSED | | |
| | Outdoor, Non-Climate, Rollup, Video Surveillance, Drive-Up Access | | |
| | Outdoor, Non-Climate, Rollup, Video Surveillance, Drive-Up Access | | |
| | Outdoor, Non-Climate, Rollup, Video Surveillance, Drive-Up Access | | |
| | Outdoor, Non-Climate, Rollup, Video Surveillance, Drive-Up Access | | |
| | Outdoor, Non-Climate, Rollup, Video Surveillance, Drive-Up Access | | |
| | Indoor, Rollup, Climate Control, Video Surveillance, ENCLOSED | | |
| | Outdoor, Non-Climate, Rollup, Video Surveillance, Drive-Up Access | | |
| | Outdoor, Non-Climate, Rollup, Video Surveillance, Drive-Up Access | | |
| | Outdoor, Non-Climate, Rollup, Video Surveillance, Drive-Up Access | | |
| | Outdoor, Non-Climate, Rollup, Video Surveillance, Drive-Up Access | | |
| | Outdoor, Non-Climate, Rollup, Video Surveillance, Drive-Up Access | | |
| | Outdoor, Non-Climate, Rollup, Video Surveillance, Drive-Up Access | | |
| | Outdoor, Non-Climate, Rollup, Video Surveillance, Drive-Up Access | | |
| | Outdoor, Non-Climate, Rollup, Video Surveillance, Drive-Up Access | | |
| | Outdoor, Non-Climate, Outside, Video Surveillance, RV Parking | | |
| | Outdoor, Non-Climate, Outside, Video Surveillance, RV Parking | | |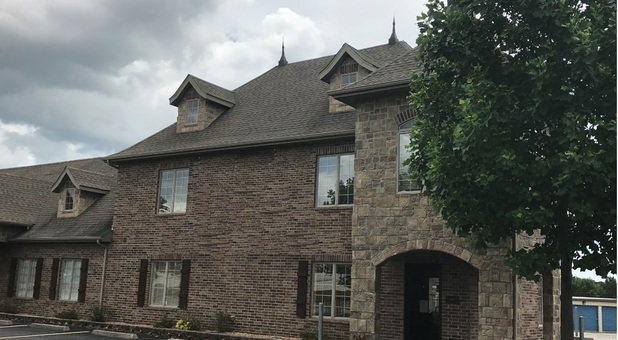 Swing by if you're in the neighborhood to check out our Billings / West Republic location.
We always have clean, dry units available at reasonable prices.
As part of the Springfield metropolitan area, Billings and the Republic area claims all the perks of being near a major business district, shopping venues and more restaurants than you can shake a stick at, while still maintaining a small-town atmosphere, with just under 1,500 official residents (in Billings)! This makes getting items in and out of your storage area no sweat, since the area isn't congested like it is for some downtown storage facilities.
Reliable Storage Solutions chose this great little town because of its proximity to Springfield, Republic, Clever, Aurora, Mt. Vernon, and Marionville. We have customers from all of these nearby cities, and we're glad to be their choice for indoor and outdoor storage and parking. Our customers range from small business owners and large corporations to families, students and weekend adventurers.
Self Storage in Billings, MO
Reliable Storage Solutions has locations all over Missouri to accommodate your storage needs. Businesses, families, and individuals find that a little extra storage space goes a long way! Our Billings location is conveniently located just off of Highway 60, right next to West Republic Baptist Church. We are in a prime west Republic location near several other prosperous businesses: Garden Café, Roccos, Dairy Queen and Pro Lube-N-Tune – just to name a few!
Head west on E Grant St toward N main Ave

Turn left at the 1st cross street onto N Main Ave

Turn right onto US-60 W

Affordable Family Storage will be on your left
Head west on Park Central W toward S Patton Ave

Continue onto W College St

Turn left onto S Kansas Expy

Take a slight right toward MO-413 S/W Sunshine St

Continue straight onto MO-413 S/W Sunshine St

Affordable Family Storage will be on your left
Head south on S State FF toward W 3rd St

Turn right at the 1st cross street onto W 3rd St

Turn right onto S Lewis Ave

Turn left onto W 3rd St

W 3rd St turns right and becomes Old Wire Rd

Turn left onto W Elm St/W Farm Rd 182

Continue onto E Elm St

Turn left onto US-60 W

Affordable Family Storage will be on your right
Head northeast on US-60 E/NE Elm St toward NW Madison Ave

Affordable Family Storage will be on your right
Check Out What Our Customers Are Saying